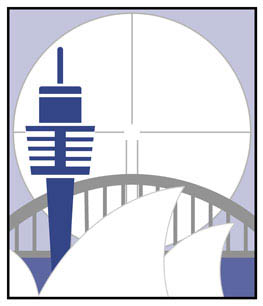 CitiSurv Land Surveyors
Chief surveyor Mike Morris partners with Measure Australia for drone captured LiDAR
Mike calculated that the project gained more than 90% time efficiency and saved 75% of costs by using drone mounted LiDAR in partnership with MA, when compared to conducting a traditional survey.
Owner and principal director of engineering, mapping and land surveying consultancy Citisurv Mike Morris has more than 30 years' experience in the industry as a NSW registered land surveyor and engineering surveyor. Mike spoke with Measure Australia about his experiences on joint projects and change in the industry over his career.

Citisurv is a professional surveying consultancy based out of Sydney and serving NSW. Citisurv has an extensive operational history going back to 1972, through its acquisitions of Starr Surveying Services and Downing Surveyors. Owner and principal director Mike Morris has more than 30 years in the industry with expertise in mining, cadastral, mapping survey, GPS survey and is a CASA accredited UAV pilot. As a business owner Mike routinely scopes and delivers survey projects, and for the past five years has partnered with Measure Australia to capture survey data.
Surveying, UAVs & LiDAR
Technology has transformed surveying over the past decades, with a key change being evolution of unmanned aerial vehicles and, more recently, the miniaturisation of LiDAR technology to make drone-mounting viable. Mike said that UAVs have been well adopted in the sector and estimates that half of survey businesses similar to his have the hardware and capability for in-house photogrammetry.
However, drone adoption across field surveying has not extended to drone LiDAR capture, largely due to the costs involved. "Drone-mounted LiDAR is extremely expensive specialist equipment, with particular flight capture requirements. That is why we work with Measure Australia when drone LiDAR capture is scoped," said Mike.
'Right-sized' project scoping is key
The surveying sector has become extremely competitive, according to Mike – more so than it was 10 years ago. Effective project tender and management strongly hinges on right-sizing the project scope and deliverables to maintain profitability. Drone-mounted LiDAR is an important tool for Mike.
"Approximately 10% of our projects are suitable for drone-based data capture," said Mike. "Where drone data capture – and LiDAR capture in particular – are viable, they can deliver huge cost and time efficiencies, that enable us to bid on more work, more cost efficiently and with better margins."
Recent joint project: Sackville North, NSW
The Sackville North project was won by Citisurv, with LiDAR data capture delivered by Measure Australia. The project required high density LiDAR capture for a 10-hectare survey area, with the resultant map to be used in planning road construction and road widening. That part of the survey area would have been arduous for field survey teams, due to heavy vegetation, rugged terrain and cliffs. Citisurv scoped the Sackville North project with dual mode delivery, using traditional land surveying techniques to capture the existing carriageway. Citisurv further took 150 laser checkpoints in the LiDAR capture area, for quality assurance and project management.
Mike said that the conditions, combined with accuracy and point density requirements, made this capture suitable for drone-mounted LiDAR capture. He calculated that the project gained more than 90% time efficiency and saved 75% of costs by using drone mounted LiDAR in partnership with MA, when compared to conducting a traditional survey. Further, Mike said that Citisurv's QA laser shots found MA LiDAR to be even more accurate than claimed, with an average variance of 34mm RMSE.
"The Sackville North project was ideal for drone-mounted LiDAR," he said. "Using MA to capture the LiDAR delivered significant cost and time efficiencies that were foundational to winning the job. MA delivers consistently and reliably."
MA managed all regulatory compliance and authorisations for the Sackville North project, and the LiDAR capture was completed within 2 hours. MA processed the LiDAR into LAZ files, fully categorised and tagged for use within two days. MA also delivered a stitched composite orthomosaic image. The point cloud delivered had an average density of 231.29 points per square metre across the project.
Caption: stills from the LiDAR point cloud & top-down view
The right mix of surveying methods
Mike described an instance in which a survey was conducted in preparation for constructions of a solar power plant. The survey was specified using a blend of field surveying and drone mounted LiDAR mapping with MA. One part of the survey area was extremely thick with vegetation, to a height of approximately 750mm. "It was so thick that it crushed only halfway to the ground when walked on," said Mike.
Drone mounted LiDAR with ground control points (GCPs) were quality assured via direct survey point shots to deliver the report. "That part of the survey field was reported with a significantly lower density of points per square metre than other parts while maintaining accuracy – we used the right tools for each part of the job," said Mike.
Surveying technology and practices have changed significantly in the past few decades, and Citisurv shares responsibility for awareness and investigation of emerging possibilities across its senior team. "Surveyors experienced in the full range of available techniques can select the most efficient combination of survey methods for specific site conditions," said Mike. "Surveying has a few large corporates and a large number of smaller consultancies, and is therefore highly competitive. We maintain our competitiveness through right-sizing every project – and MA is a vital part of our kit bag. MA offers the latest LiDAR technology, experienced reliable pilots and superb data processing and categorisation. Mutual respect and confidence is a win for both our businesses."



LiDAR point cloud quality in practice
As an experienced surveyor and drone pilot himself, Mike is aware that not all LiDAR is created equally. There is a wide spread of drone mounted LiDAR sensors available. MA has consistently used the latest in drone mounted LiDAR technology, currently operating the only Reigl MiniVUX2 LiDAR system in the country. This Reigl MiniVUX2 sensor system is uses a 200 kHz laser pulse repetition rate, captures a million laser point returns per second and manages 200,000 measurements per second. This enables the operator to capture a dense point pattern on the ground in applications that require the acquisition of small objects.
The claims of LiDAR technology manufacturers were pointed out, with Mike recommending investigation beyond manufacturer's published accuracy. Real-world conditions vary considerably to the laboratory conditions manufacturer's test under. MA offers standard LiDAR accuracy 35-80mm RMSE – which can be maximised where necessary – based on practical field experience over thousands of projects. Mike said that experienced surveyors – and experienced drone data users – evaluate accuracy based on practical experience in similar conditions, rather than manufacturer's claims.
In addition to LiDAR technology, Mike recommended that surveyors considering LiDAR service providers must consider pilot reliability and experience and data processing quality. Experienced pilots are key to quality capture, planning and executing best fit flight plans that efficiently deliver to specifications – while unreliable partners can quickly blow out costs, especially when recapture is required. Data processing should be evaluated by the quality of categorisation, digital surface model (DSM) and digital terrain models (DTM) as well as the delivery time.
***
Find CitiSurv online or call 02 9647 1142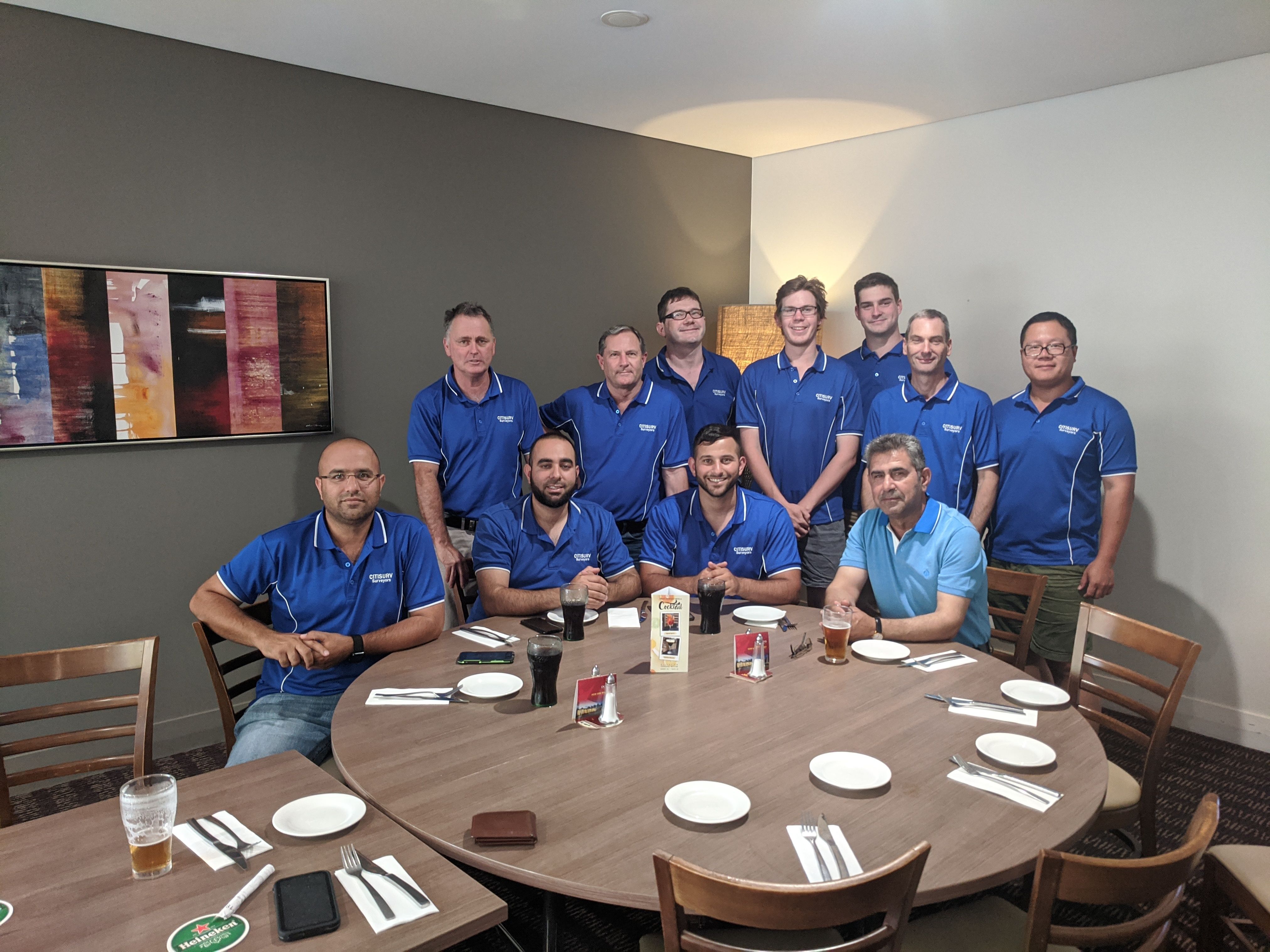 Caption: The CitiSurv Land Surveying team
"Using MA to capture the LiDAR delivered significant cost and time efficiencies that were foundational to winning the job. MA delivers consistently and reliably."
Find out more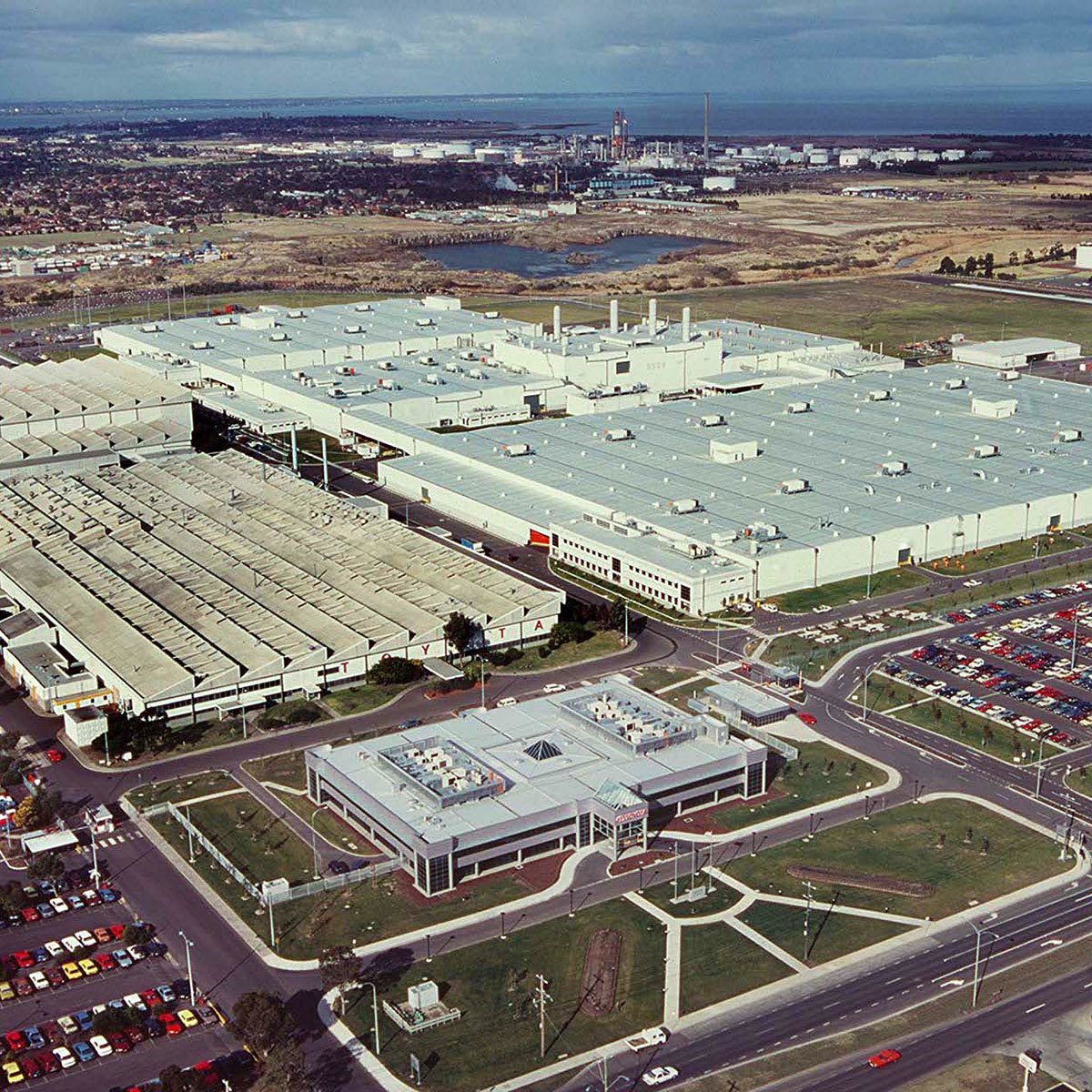 What services are offered?
Stay in touch with Measure Australia