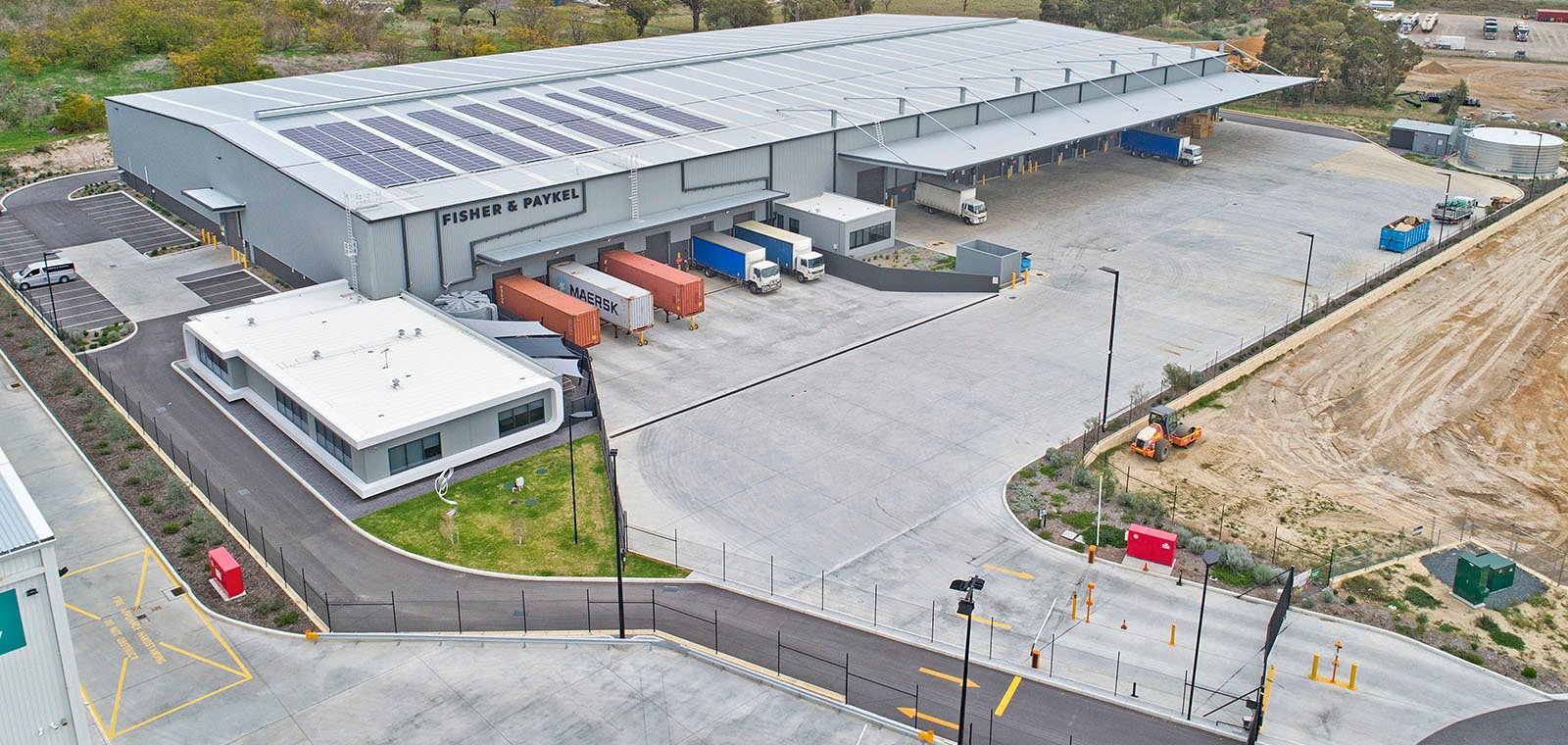 Tactics of high performing asset managers
by Measure Australia
A nationwide benchmarking study from a North American industrial and commercial real estate property management firm made findings on best practice to drive asset value through operations; Measure Australia has added depth and breadth to the findings, from Australian focused interviews and investigation with our tens of thousands of annual asset evaluations . Experiences of the past year have particularly flavoured our findings as - like all businesses in the atmosphere of COVID19 uncertainty - commercial and industrial real estate and commercial industrial real estate investment trusts (REITs) are in a state of transformation, accelerated by a digital and customer revolution.
The research was drawn from a study of 500+ commercial and industrial property management organisations in North America, plus MA's 15 Australian clients with 35 individual stakeholders. Through this we gained insight and validated the mild differences that exist between commercial and industrial real estate in Australia versus for our North American cousins. This North American study head of research Phil Mobley, aptly stated "with this research, we set out to discover what high-performing properties do differently than their peers. What we found underscores the importance of commercial real estate operations to create a sustainable competitive advantage."
The industry's highest performers are distinguished based on occupancy and rental rates. The participants included property managers and assistant property managers, commercial property owners, commercial asset managers, property management executives, portfolio managers, portfolio directors and building engineers. They gave details of their amenities, operating practices, outlook, networks and certification. Based on each property's occupancy and rental rates, properties were categorised as "Leaders", "Competitors", and "Laggards". These categories were then used as a means of differentiating what the high-performing firms do differently to their lesser-performing peers.
There were 7 significant categories identified; customer service and tenant satisfaction, financial efficiency, communications & marketing, maintenance, amenities, security & risk management, and certifications & awards. The research also detailed the outlook of commercial and industrial real estate professionals including perspectives about their roles and priorities.
Key findings were revealed as:
Customer service and tenant satisfaction is vital

This is one of the highest priorities for effective property managers. Industrial and commercial owners and asset managers, and front-line operations staff, are particularly attuned to positive outcomes for their tenants. In fact. highest-performing teams are 1.6 times more likely than their lesser-performing peers to track performance against level, and quality, of service for leaseholder and tenancy agreements. This was also the area that showed the highest level of differentiation between high performing industrial and commercial real estate professionals relative to those working with lesser performing organisations.
Staff at "High Performers" ("Leader") properties are more proactive, more likely to embrace change in their job roles, and are more adaptable regarding goals and outcomes. They also have a more pragmatic and integrated view of their roles within the company than those at lower performing ("Laggard") properties.
As an example: because of the COVID19 pandemic, new technologies and methodologies are being harnessed that will continue to have significant long-term benefits post COVID. Since adopting Asseti as its key platform, MA has encouraged suitable clients to adopt the platform for their own direct use as well as to elevate the service that MA can deliver within contract. Adoption of Asseti necessitates change to property management status quo, adding intelligent insights, digital collaboration, and a shift from periodic reporting to using the result of live data. "Leader" organisations with occupancy and rental rates were consistently more amenable to adopting Asseti and found faster return on investment (ROI) relative to lesser performing peers. In the same way that companies can transform data into a strategic competitive advantage with Asseti, companies can rely on cultural adaptability to be an advantage.
Financial efficiency

"High Performers" are 1.7 times more likely to benchmark to external sources, and 1.3 times more likely to benchmark operating expenses to internal sources. "High Performers" gain their advantage with the same sized workforce as "Laggers" of the same property size and class.
The Asseti Paradigm is itself a benchmarking functionality and facilitates adaptive companies to maximise the advantage enabled by MA. In the era of COVID19 where maintaining a stable workforce has a measure of uncertainty, external contracting and fostering remote capabilities makes sense.
Communications & marketing

"High Performers" are more likely to employ broadcast messaging systems, digital signs and screens, and traditional newsletters, using more channels to get information to tenants – which dovetails perfectly to the combined force of MA's remote data capture and Asseti's intelligent processing and smart recommendations.
"High Performers" use technology to digitise content like equipment images and manuals more frequently than "Laggards", which makes them characteristically orientated to use and fast adoption of Asseti.
Amenities

Amenities most clearly differentiate "High Performers" in the hyper-competitive premium and top-tier sector.
MA's solution enabled better maintenance of premium amenities, which improves asset performance over its lifecycle.
With these insights available to draw upon, the broader industrial and commercial real estate sector market, operational team members and strategic portfolio managers and owners can better understand and benchmark their practices. If they are ready to move forward with a managed solution within a smart platform, MA is an ideal partner.
Measure Australia draws upon resources and a significant depth of experience in the asset management field to meet the needs of "High Performers" and - importantly - to consultatively assist "Laggers" to transform their practices in simple, achievable but powerful steps.
See how MA works with property portfolios and asset managers, and visit our case studies for more.
More Measure Australia Articles